In order to add a new bank account to your BTC Direct account you can choose the option to send a small payment via banktransfer. This is how it's done correctly:
After logging in to your BTC Direct account you need to either click on "Buy/Sell" or use this link provided by our Customer Support Department https://my.btcdirect.eu/en-gb/iban-verification/.
You will then be re-directed to the following page as shown below.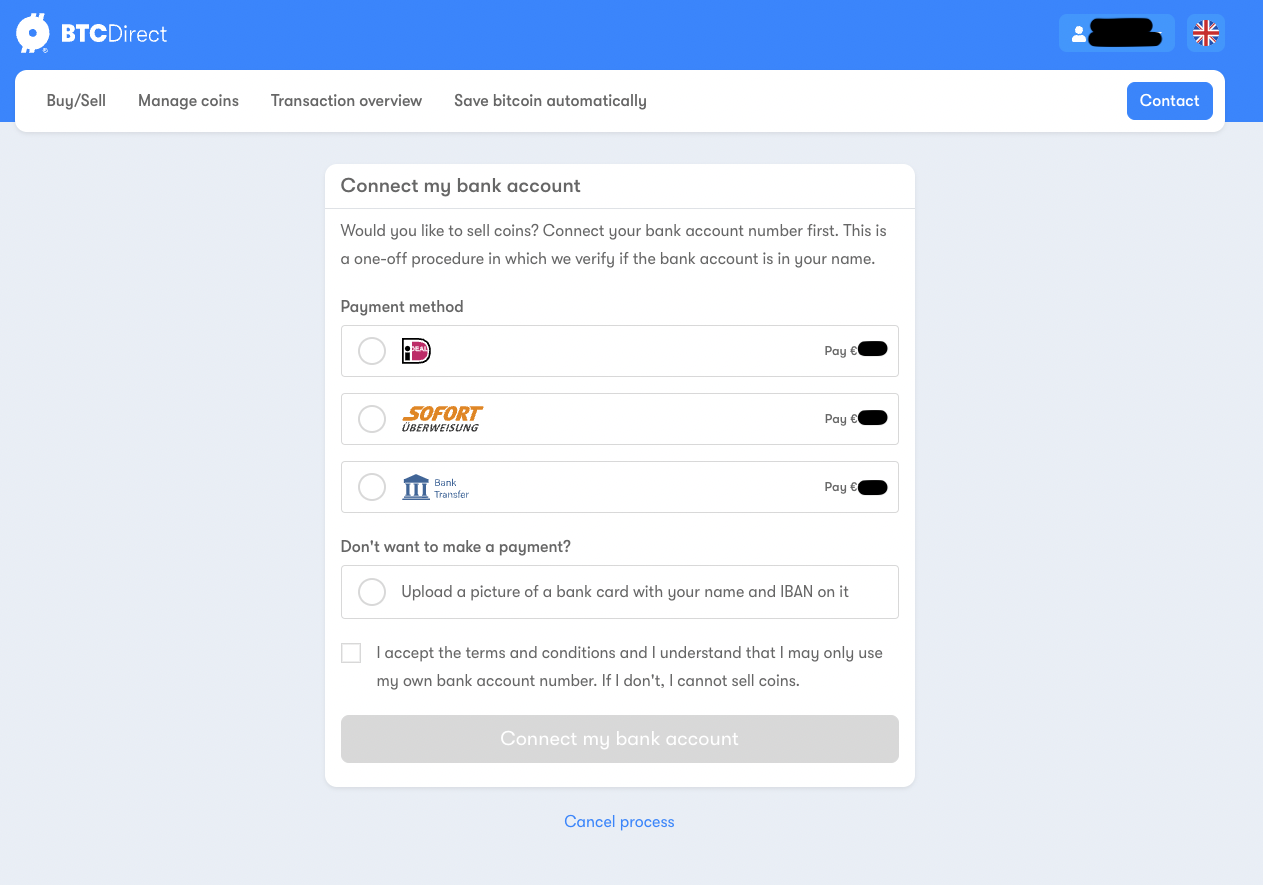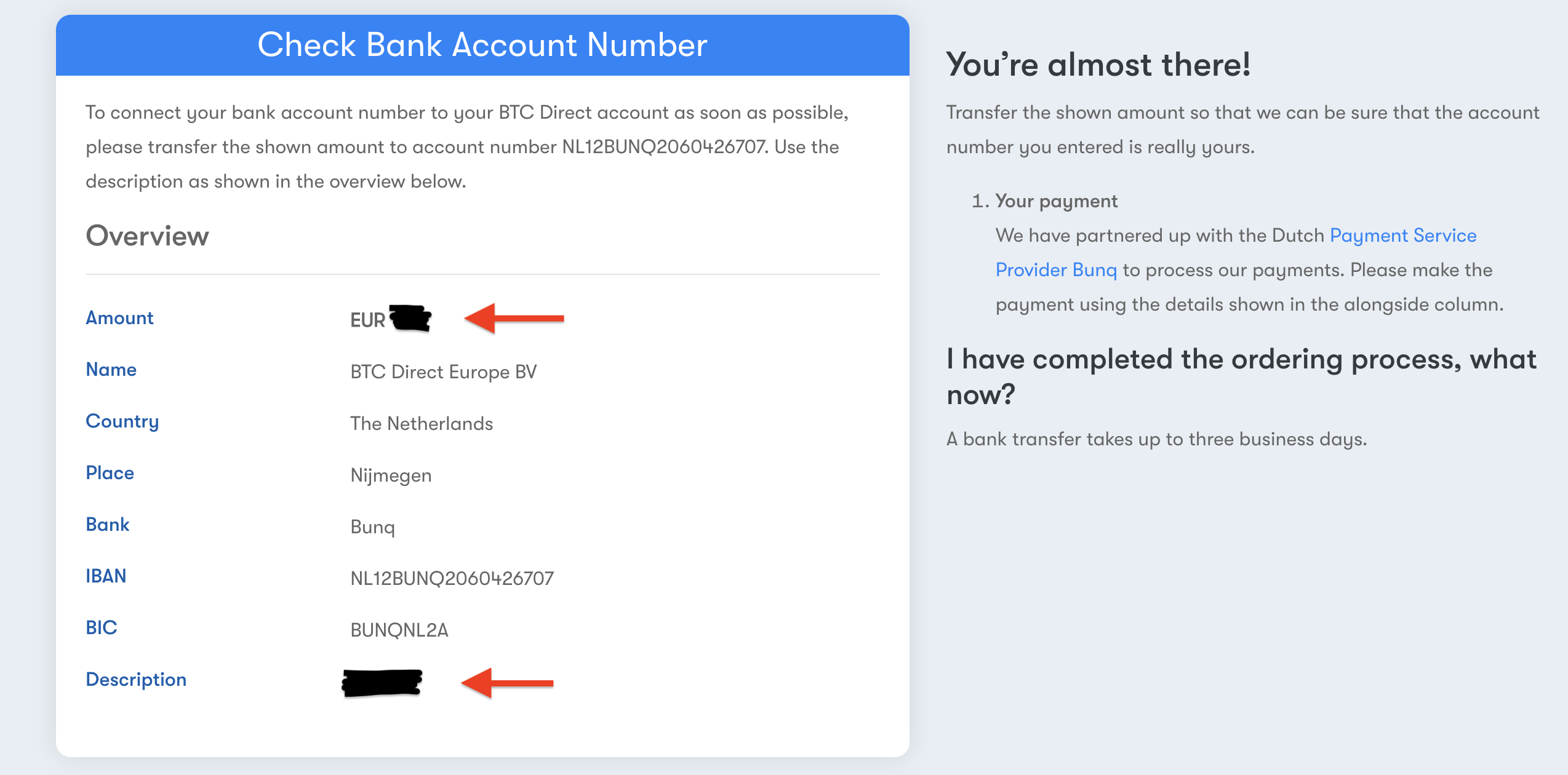 As the explanation on this page states, you need to transfer a specific small amount by banktransfer.
Important note: The payment amount and description cannot differ from the overview page. If this isn't exactly the same our system won't be able to verify your transfer. This means we cannot, also not via request to Customer Support, resolve this failed attempt. You will need to try again with the correct information.
Also: We do not accept bank accounts which are on someone else's name. We do, of course, accept shared bank accounts.
Once the payment arrives correctly, this can take up to 1-3 business days, your bank account will be connected to your BTC Direct account.
Now it is possible to use that bank account to receive Sell order payments on or to use it as a registered bank account to pay your Buy orders with.